Welcome
to my webpage! There's a lot going on here:  a large sampling of the music I make, a number of video performances, bio info, information on what I do, and a blog, which I intend to use as a chronicle of the musings of my unusual mind. Poke through here (be sure to visit the
store
!), enjoy the music and endure my droll commentary, and join my email list and stay up on my blog and what else is new in my musical universe!
I'd like to the nearly 500 people who came out to my SOLO CONCERT AT THE EGYPTIAN THEATRE in COOS BAY, OR.  You were a great audience, and it was great to play in that beautiful space; we also generated some good $ for the theatre fund!
BIG NEWS ITEM #1:  My online video instruction series, www.musicpath.net, is LIVE, with more than 70 video lessons on improvisation, production, mixing, sounds and setups, and a range of information on what I think it takes to become a successful musician in today's world of music.  There are 3 free lessons and 3 free sample play-along tracks available on the site for you to check out;  visit musicpath.net to get a feel for what we're doing!
BIG NEWS ITEM #2: BURN, my iOS rhythm section app, is finally released and ready for download on the App Store! I am thrilled with how this app turned out, and it's great fun to play with; 3 different grooves, at 2 different tempos each, with both modal bass/keys and changes, each in all 12 keys. Maximum flexibility, maximum propulsion for the shedding musician! Check it out on the link below; it's priced at $5.99, and with 144 different combinations to play on, that's…let's see…carry the one… just a little more than 4 cents per vibe! IF you buy it and dig it, please review it; if you buy it and have ideas for us, let me know! We plan to expand it over time with packages of 3 more grooves (going to start with some "world" stuff, 6/8 feels and so forth) via in-app purchases. Here's a link to the info page and link to BURN on iTunes, go forth and BURN!:
 On APRIL 11, 2015 at 8 pm European time, the great Danish bassist Chris Minh Doky and I will be playing a duo concert in a beautiful church in Cologne, Germany.  We will be LIVE STREAMING the concert via www.muxx.tv;  CLICK HERE for a little video with  more info, and on April 11, CLICK HERE to stream the concert (it's FREE!) 
 CLICK HERE to join our low-volume mailing list, and DOWNLOAD A FREE TRACK from "IGNITION"!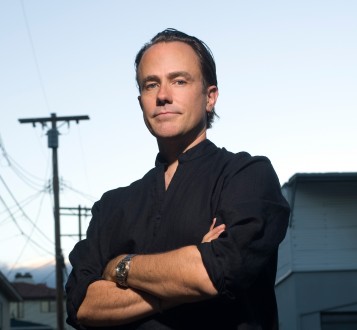 FEATURED VIDEO: From THIRD RAIL's December '13 tour of Europe, my tune "Do A Little Dance", live in Köln, Germany:

If there were any bit of a silver lining to Whitney Houston's passing, to me it was seeing Chaka Khan on TV being interviewed. She looked terrific, she sounded great and she was really in... Read more
---

Welcome to the "Track Of The Week", in which I'm going to try to do a weekly post of some piece of music I've worked on, with the back story and the track itself.  I've... Read more
---
Read more news